Every CIO's goal is to provide 100 percent business process uptime & availability. It should also enable a business to run Efficiently, Continuously, Reliable & Secured. Power conditioning is an important aspect. This is because electricity is the basic necessity to run the hardware and the applications, which enable a business to be available.
Silicon helix is a very experienced and skilled provider of electrical distribution solutions, power conditioning solutions and datacenter cooling solutions. It has several years of experience, expertise, breadth of solutions, and a wide range of services to provide you uninterrupted power and cooling solutions, maximizing your IT infrastructure uptime.
We understand the criticality of UPS systems and provide a wide range of solutions and services designed to maximize your IT uptime. We offer Liebert UPS systems ranging from less than 1 kW to more than 1 MW. The range is complete, efficient and reliable. Liebert UPS systems can be configured to meet your specific needs.
For the last twenty years, we have been designing, implementing and servicing the UPS requirements of enterprises. Our offerings span the complete spectrum of power solutions and power management. We partner with technology leaders and bring state of the art products and expertise backed power management services to our customers.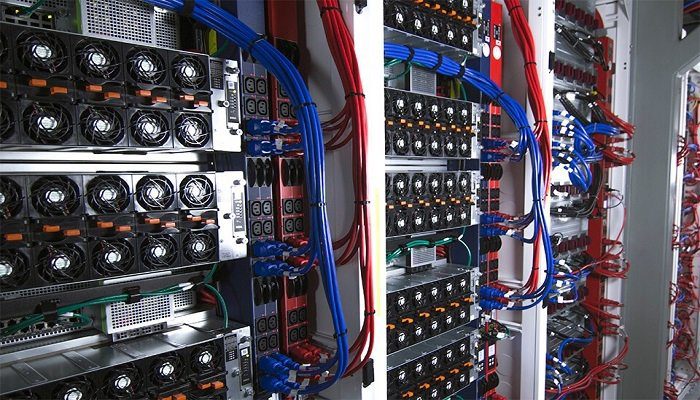 Products and Solutions

UPS (400 VA to 400 KVA)
Commercial & Industrial Inverters
Batteries – SMF & Tubular
Precision Air Conditioners
Servo Stabilizers (up to 1,000 KVA)
Isolation Transformers (up to 1,000 KVA)
Automatic Transfer Switches
Static Switches
Surge Suppressors
Green, Clean & Continuous Power Availability
Datacenter Solutions
Precision Air Cooling
Backup Power Solutions
Electrical Distribution Solutions
Site Power Auditing
Rental Solutions
Power Management Solutions – web based

Liebert UPS Systems

Liebert® itON 600VA UPS
Liebert® APS 5kV
Liebert® GXT MT+ 1KVA – 3kVA – 20kVA
Liebert ItON – UPS for desktop computers

Power tools and testing equipment

Alber BDSU – Datacenter monitoring system
Alber Cellcorder CRT400 – Cell Resistance Tester
Alber ELS – Electrolyte Level Sensor
Alber Universal Xplorer -Telecom Battery Monitors (UXTM)
Liebert MP – Advanced Power Strips