Personal Computing Solutions
Complete range of end-user computing from Lenovo, Dell, HP, Acer & Microsoft
In today's highly competitive and computerized world, every employee's productivity is inextricably linked to the performance, reliability and availability of their personal computers and workstations. Silicon helix works with leaders in personal computing and offers you the complete range of laptops and desktops from Lenovo and Dell.
we offer excellent pricing and unmatched service for Laptops, Desktops, Workstations, Thin Clients, and Microsoft Surface. We are long time partners to all the major OEM's: Dell, Lenovo, Acer, Microsoft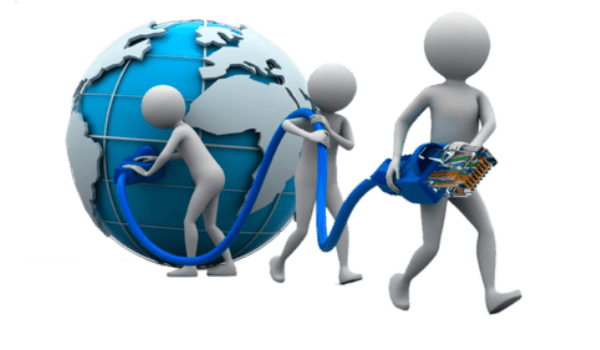 Deep Skill sets – enhancing performance and security
Every computer comes with an operating system and multiple applications and devices loaded. These in turn need to operate in fairly complex networked environments that call for skilled configuration for performance and security.
Highly skilled support – A key differentiator
All our Desktop engineers are skilled, and possess Industry certifications. Silicon helix has a highly customer sensitive support philosophy and invests on a continuing basis on training to keep its organizational technical skills at the cutting edge of technology. Support assurance – Warranty, Maintenance and Break-fix support
We offer maintenance, break-fix and annual maintenance contracts on all products that we provide to our customer. Our support desk works round the clock through the year.
Mobility
Reap the benefits of Enterprise Mobility without any compromises in security of your data or network
As more employees bring mobile devices to the workplace, and seek for using these devices at work, the importance of managing these mobile devices has become very important.
Enterprise Mobility Management (EMM) is about managing the people, process, applications , wireless networks and devices in the context of the workplace. Mobile devices are easily lost, and this poses a very serious threat to the security of applications and data accesses through the devices.
The number of unique devices , eight plus versions of Android software, and similar number of IOS and Windows CE versions only increases the complexity of managing the devices for ease of use, while keeping the device and data secure.
We can help you implement mobility without loss of data, compromise of security or compliance to security standards. We assess your goals and requirements and draw out the desired end state of mobility.
Applications, infrastructure, security processes and network security are assessed for supporting secure mobility.
A roadmap is drawn out detailing processes, technologies, application security implementations, technical and policy based access restrictions to ensure secure mobility.
We will help you design and implement tools and security measures to enforce mobile access policies, manage behavior and mitigate security risks across a wide range of applications, mobility platforms and devices.
We will help you deploy mobility , operationalize and manage the actual process of securing individual devices through a combination of automation, and incident based management.
Your administrators and users will be trained in managing and using mobile devices within the work environment.
Virtualized Desktop Infrastructure
Desktop virtualization is software that separates the physical desktop environment and applications from the clients used to access it. It is generally deployed along with solutions that virtualize the desktop applications and user profile management. The solution in its entirely is termed VDI – Virtual Desktop Infrastructure
By segregating the physical clients from the Desktop environment and applications, VDI brings in several benefits to IT such as easier storage and DR. It also reduces user management time, and increases productivity, even while giving users the flexibility to use a variety of devices.
While the benefits of VDI are many, you need to consider many factors before going down the VDI path, such as:
How well will your users embrace VDI
Factor in implications to your future operating systems and device strategies
Do you have adequate storage, and is the additional storage requirements available, or do you need to make major capital investments?
How well does it work with your current network business applications
Enhances end point security by centralizing all client resources
Plan and deploy optimized VDI
We have the expertise and experience in multiple VDI technologies across a wide range of IT infrastructure environments and compliance requirements. We can help you:
Assess your current environment and design an optimum architecture
Recommend requirement, environment and budget appropriate technologies
Deploy VDI and migrate all your users
Train your users in the new environment and set up a helpdesk till such time all users are comfortable with VDI