Infrastructure Management Services
Silicon helix systems has over two decades of experience in design, delivery, deployment and support of complex IT infrastructure environments. Silicon helix engineers have an extensive portfolio of technical skills .The experience and skills span multiple products, technologies, vendors and platforms. Its depth of technical skills ensures that IT incidents are handled efficiently and effectively. With a well structured escalation matrix that maps onto high levels of skills, Silicon helix ensures high quality of service, and very high levels of availability of the IT infrastructure.
Delivery Models
Multi-Level Service Offering
Silicon helix offers several modes of engagement depending on client requirements.
Resource Augmentation
SLA Based service
Remote Infrastructure Management
Resource augmentation guarantees Service continuity
Most organizations start their outsourcing with simple Resource augmentation. Utilizing this service gives organizations the guarantee of Service continuity, since the Service Provider's contract typically includes back-up clauses. You are relieved of service discontinuity issues arising out of attrition.
Silicon helix has a very successful track record in providing Resource Augmentation services. We have a pool of highly skilled resources across all IT infrastructure domains – Desktop, Servers, Network, Storage and Power. The back office processes ensure that every site has a deployable and well structured resource back-up plan.
SLA based delivery
Silicon helix has been offering SLA based Infrastructure Management services to several customers. Our SLA based offering removes the uncertainty out of the clients IT Service continuity, guaranteeing high uptime, and low MTBF.
Silicon helix has an in-depth understanding of IT infrastructure developed over a decade of experience in design, deployment and management of enterprise IT infrastructure. We have Program managers who are sensitive to client requirements and place high levels of commitment to meeting SLA's optimizing availability, security and continuity.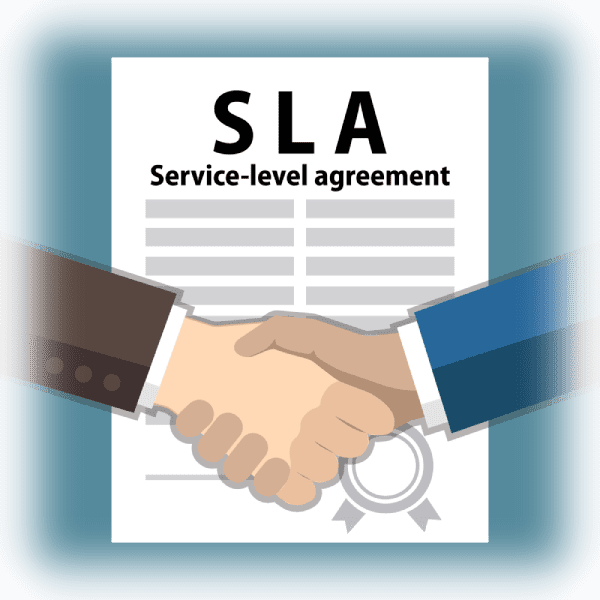 Benefits of implementing SLA based services
Increased returns on investment in IT infrastructure expenditures
Reduced failures: Our Program Manager's constant interaction from the inception with the business user in planning, designing, procurement and implementing helps in fully understanding the needs from the beginning and they are 'part of the solution', rather than 'part of the problem'.
Remote Infrastructure Management Services
As an organization's ITSM matures, Remote Infrastructure Management is a model that organizations are increasingly turning to as the next step in optimizing IT infrastructure investments. While the costs come down, SLA's ensure high uptime. An added benefit is that heightened security consciousness actually results in more systematic and process driven management practices.
Benefits of implementing RIM based delivery services
Increased returns – By adopting Remote Infrastructure Model, problems are resolved proactively leading to reduced support costs resulting in tremendous savings and extending scarce resources
Enhanced service quality and business user satisfaction – End users are extremely happy as most of the problems are fixed remotely and with the least amount of downtime
Enhanced first contact resolutions – Any information about the problem, the recommended solution and its effectiveness is reported, thereby getting the user to the right person for help which improves the overall experience and the first call resolution rate
Continuous service improvement – Periodic reviews provide insight into its adoption, usage and effectiveness. The reports provide a better understanding of user's needs and cons
Highly flexible RIM services:You can choose which devices and services you would like managed – servers, network, security, cloud.. You decide what you want services for one month, one year or longer term contracts – choose what you need and works best for you.
Vendor neutral:
We manage services and devices of all vendors. We are truly vendor neutral.
ITIL Compliant processes :Our service delivery is ITIL compliant to ensure structured and high standards of service delivery.
Expert services
Draw on our expertise honed over the last two decades in design, implementation and management of complex IT infrastructure systems in Enterprise environments. Some salient features of our RIM services:
Flexible monitoring and management plans
24x7x365 operations
L1 and L2 support through RIM. L3 support onsite
Monitor progress of your ticket in our tool
Choice of monitoring tools for different services and service levels
Structured service delivery and mature service governance
Emergency response teams for security incidents
Intelligent monthly reports with recommendations for infrastructure improvements
Data Center Management And Automation Services
Running legacy systems and cloud based infrastructures can be a challenging task.
The skills, processes and tools required for management, governance and security of each are entirely different. However efficient governance that meets various compliance standards requires a common set of policies and processes to be evolved and implemented across all IT assets, irrespective of where they reside.
This can be a challenging task as the skillsets required are diverse. If your organization does not have it's core strength in IT, it can be difficult to find the required resources and toolsets to manage your IT infrastructure.
Managed services for Servers
We manage the operations and security of servers in a datacenter Environment. Our services includes:
Data operations on the server (user management, data management, backup, security)
Operating system management
Server hardware management
Management of servers in a converged or Private/hybrid cloud environments
Compliance with security standards and preventing configuration drifts
AMC and third party management
24×7 monitoring and remediation
Option of onsite resources, remote management or a hybrid model
Managed services for storage
Ensuring continuing reliability, scalability and security of storage
Change management of storage systems
Security and configuration management
Ensuring compliance with security standards and preventing configuration drifts
AMC and third party management
24×7 monitoring and remediation
Option of onsite resources, remote management or a hybrid model